'Samurai' exhibit highlights intricate objects from ancient battlefields
By Carol Cling
An ancient saying that inspired Japan's legendary samurai warriors
— "Bun bu ryo do" — translates as "the pen and sword in accord." It also suggests that a samurai's life extended far beyond the battlefield to encompass such cultural pursuits as calligraphy, tea ceremonies, poetry and music.
Japan's samurai elite flourished from the 14th to the 19th centuries, but the timeless ornamentation of their armor and equipment lives on in "Samurai: Art From the Ann and Gabriel Barbier-Mueller Collection."
The newly opened exhibit, at Bellagio's Gallery of Fine Arts through April 29, spotlights more than 50 pieces, from armor (for both rider and horse) to helmets, weapons and masks. The exhibit is part of a collection of almost 1,000 objects that is "one of the most complete and largest of its type in the world," according to the Samurai Collection website in Dallas, Texas, where it is housed.
"It is very different" than other Bellagio gallery shows, acknowledges Tarissa Tiberti, MGM Resorts International's executive director of art and culture. Not only is it "an all-object show," she points out, "we haven't delved this deep — or, really, at all — into Japanese history."
The objects "Samurai" showcases date back "further than any of the artwork" featured in previous Bellagio exhibitions, Tiberti adds.
Covering 600 years of samurai culture, some featured pieces trace the evolution of weaponry, from bows and arrows to swords and guns. Other objects are ceremonial in nature, reflecting the balance in a warrior's life between fighting and learning.
All of the "Samurai" pieces — however functional they may have been — are "also so beautiful," Tiberti says, noting their ornamentation "is just as important as the function."
A gold folding screen, for example, depicts a horse and rider charging into battle.
"Even the head of an arrow has different designs," she notes.
Some of the motifs — birds, butterflies, flowers, fruit — are part of family crests that, centuries later, enable identification of the warriors who brandished the weapons.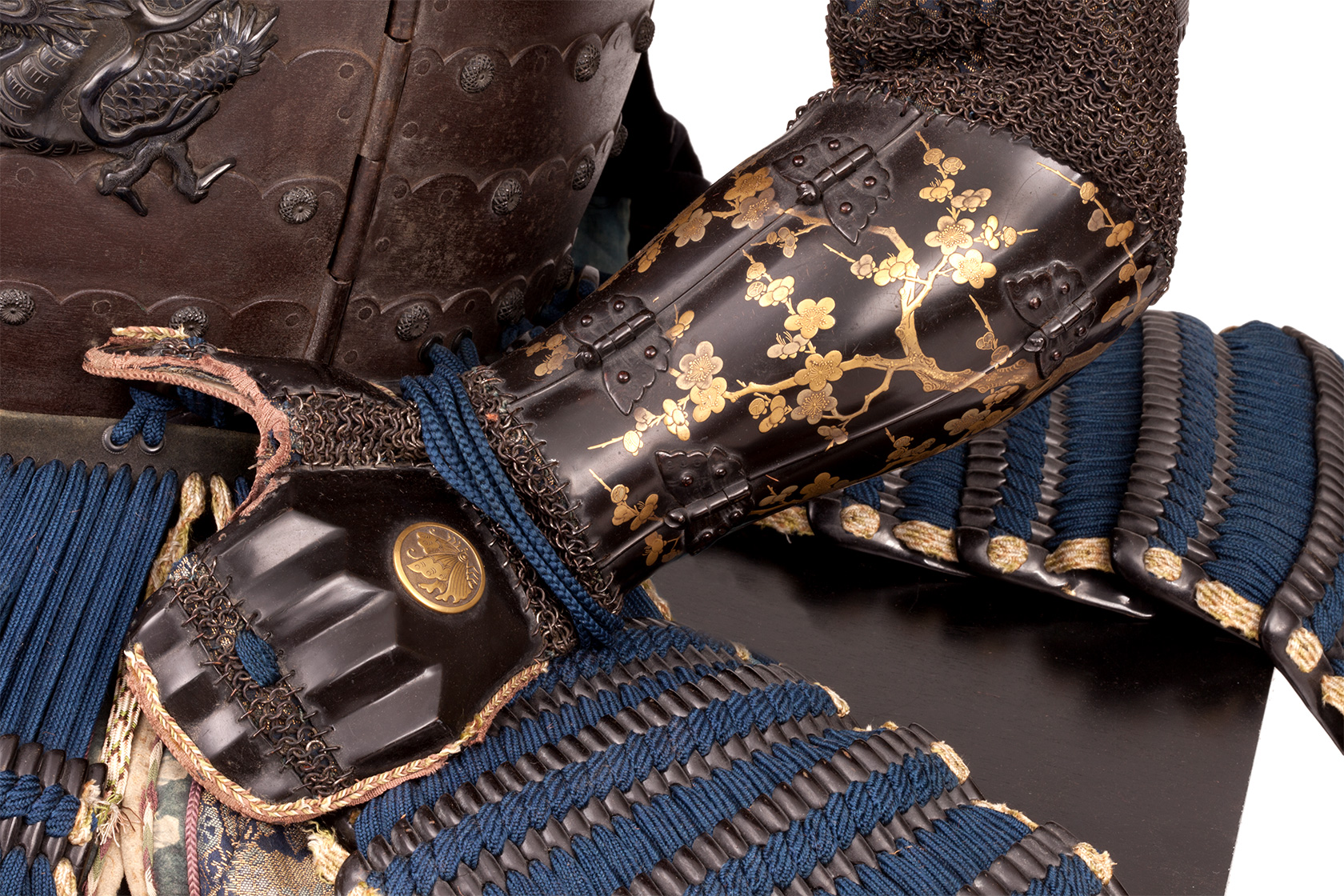 "I can't emphasize the detail enough," Tiberti says.
Muted, dusty hues — turquoise, gold, rose and orange — add depth and color to shin guards and other equipment, she says.
And if some of "Samurai's" masks and helmets look familiar, they should; after all, they inspired the iconic black headgear Darth Vader wears in "Star Wars."
Tiberti cites one helmet, topped by antlers, as "such an amazing piece on its own, just as an art object" — even without considering the fact that, centuries ago, a samurai warrior wore it into battle.
That "combination of art and armor, the boundless creativity of the objects' forms, and the aesthetics used by these fierce and cultivated warriors" inspired Ann and Gabriel Barbier-Mueller (and their children) to build their samurai collection over a 25-year period, according to Gabriel Barbier-Mueller.
In addition to the Dallas museum, the family established in 2015, some of their samurai pieces have toured museums around the world, from Paris to Los Angeles, Boston to Santiago, Chile.
The Bellagio gallery "snatched it up right away," Tiberti says. "A lot of people are excited to see it — and excited to bring their kids."