Dance company veterans keep Nevada Ballet en pointe
By Carol Cling
Shakespeare wrote "Hamlet" in 1601. All these centuries later, however, anyone who wants to stage the play has a starting point: the script.
Similarly, all you need is a score to bring an 18th-century musical masterwork — Handel's "Messiah," say, or a Bach Brandenburg Concerto — back to life.
But dance, that most ephemeral of performing arts, requires a more direct connection.
The same kind of connection that will power Nevada Ballet Theatre's "Classic Americana" trio on Nov. 11 and 12 at The Smith Center's Reynolds Hall.
The repertory program will feature two works by legendary choreographer George Balanchine: the ethereal, Tchaikovsky-scored "Serenade," which NBT presents for the fourth time since 2009, and the company premiere of the rollicking "Western Symphony," danced to "Red River Valley" and other frontier-flavored folk tunes.
Rounding out the Veterans Day weekend trio: the company premiere of modern dance master Paul Taylor's jumping, jiving suite "Company B," danced to swing-era Andrews Sisters tunes from "Boogie Woogie Bugle Boy" to "Bei Mir Bist du Schoen."
To prepare for the "Company B" premiere, NBT dancers are learning the moves from someone who's been there from the beginning: Rachel Berman.
A former member of the Paul Taylor Dance Company who helped introduce "Company B" to the world in 1991, Berman has staged the suite four or five times since she danced it herself.
"It's in my DNA," she says, noting the "body-to-body" process of passing along Taylor's choreography. After all, "there are ways of moving that are unique to Paul."
On a recent afternoon at NBT's Summerlin studios, Berman — who's also a teaching artist at The Smith Center's Disney Musicals in Schools program — rehearses dancers Steven Goforth, David Hochberg and Kenneth Shelby, teaching them the moves for the "Boogie Woogie Bugle Boy" segment.
From energetic cross-the-floor transitions ("jab, jab, jab — jump!") to shifting arm positions ("the Taylor arm V and the scoop"), Berman demonstrates and the dancers follow.
"In Paul's work, you kind of mold one arm to your body," she advises, showing exactly what she means as the dancers copy her posture.
After working through the sequence, Berman has a suggestion.
"Let's do it all together," she says, "so we got that in our bodies."
It's the same process for the two Balanchine dances on the program, with longtime Balanchine Trust repetiteurs Sandra Jennings and Richard Tanner overseeing "Serenade" and "Western Symphony," respectively. (Repetiteur is an opera term that means "to repeat the work," Jennings explains.)
Since Jennings began staging "Serenade" — which she danced for 11 years with Balanchine's New York City Ballet — "I feel like I'm giving a gift to dancers, Mr. B's gift," she says.
"Balanchine always believed ballet should be passed down from dancer to dancer," according to Jennings. And "there are just certain people that have an ability to remember the choreography. You have to remember the musicality. I have a very vivid memory" of the dancers' stage positions from "Serenade" days.
Before the advent of videotape, a process called Laban notation — "basically a graph and a shorthand," Berman explains — enabled choreographers to record their work, after a fashion.
"The invention of videotape is a beautiful thing," Berman says with a smile. But she also totes a "big ol' binder of notes with each dance written out" in her own style.
These days, "since the advent of video tape and links online, you can go online and find almost any ballet," observes Roy Kaiser, NBT's new artistic director. Kaiser joined the company from the Philadelphia-based Pennsylvania Ballet, where he danced both "Serenade" and "Western Symphony," learning the latter from Tanner, a former associate director of the Pennsylvania Ballet. (Cue the "It's a Small World" theme; Kaiser also worked with Jennings, who was ballet mistress at the Philadelphia-based company.)
Video recordings mean dancers can "learn the steps and learn musically," Kaiser points out, but "it doesn't really become a ballet" until dancers work directly with someone who has "intimate knowledge of phrasing," he maintains.
Even "more important," he adds, "is the intent. Somebody that was there when the work was being created. Somebody who can say, 'This is what Mr. Balanchine was trying to do. This is why it's phrased the way it is.' It gives the dancer background to inform their interpretation — and makes that performance so much richer."
Berman, he points out, "understands the movement and where the movement comes from," citing Taylor's trademark "twisting a certain way." And dancers "don't get that from observing" a video.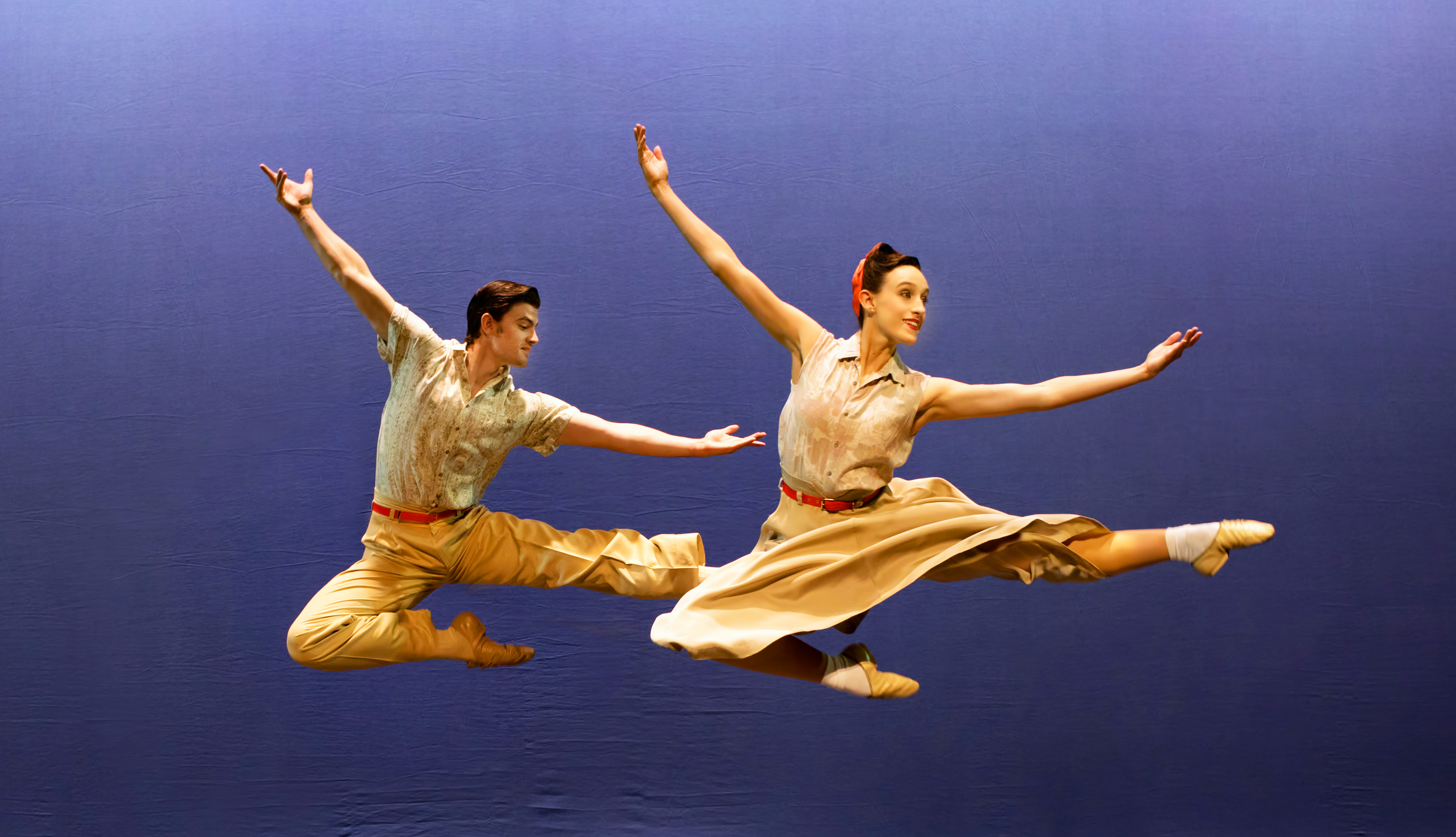 To refresh their memories, repetiteurs often will study videos — and then "will remember what they did," Jennings explains, citing knowledge of visual cues that they "might not know" without dancing it themselves.
Because "they couldn't have danced every role," however, Jennings says repetiteurs also rely on other dancers to help "pass the ballets down." She frequently consults former New York City Ballet dancers to augment her memories. (Among the renowned colleagues she's worked with: Merrill Ashley, Jacques d'Amboise, Allegra Kent, Patricia McBride and Edward Villella.)
"The ballet exists, but you also have to direct it," Jennings acknowledges, noting that every staging has its own life.
Berman agrees. "I got this lump of clay and I start to chisel it away — and things start to look like 'Company B.' "